DGW Annual Fly-In Drive-In: May 19, 2021
Details

Hits: 1760
A blue sky, moderate temperature, and light wind greeted the seventy-three attendees. Fifteen aircraft, one helicopter, and nine cars were on display. Delta Golden Wings raised a total of $3665.54 (including the $1500 DGW scholarship) in support of the Ron Alexander Youth Aviation Program (RAYAP).



Harry Balance's presentation on restoring his 1934 Stinson

Click the Photo to view Cayla McLeod's Video Click the Photo to view the Video


The event opened at 10:30 am. Fritz Kuhn and Jack Baker helped with the car parking. As guests entered the hangar, they were directed to the registration table and welcomed by Julian Black and Jim Hoogerwerf. Attendees filled out a simple registration form and received a name tag. Guests mingled in the hangar and outside to converse and admire the airplanes and cars. A pastry and beverage bar were staffed by mentor Tami Mars and youth participant Ayala Weiner. The many delicacies were provided by a volunteer




Julian Black at the registration table Tami Mars and Ayala Weiner at pastry table

At approximately noon Jim Hoogerwerf welcomed everyone and recognized the organizing committee: Jan Moffett for the flier; Linda and Keven Sasser, Cyala McLeod, and Hannah Wilson with Peach State Aerodrome and Event Center; Joe Reheiser, Jim Hoak, from RAYAP; and Julian Black, Jay Coyle, Jack Baker, Fritz Kuhn, Joe Reid, and Harry Ballance from DGW.

Paul Talbott and Tim Frilingos were present from the Delta Flight Museum. The museum has acquired a Douglas DC-7B, ship #717 that will be placed on permeant display. Tim took the mic and said bringing the ship to Atlanta required the rental of four functioning engines. The aircraft is painted in its original Delta livery and the interior will be restored. Paul and Tim asked for pilots with DC7 experience to be interviewed for a documentary. Harry Ballance, Wynn Baker, Austin Mayfield, Bob Teasley, D.L. "Dazy" Perry, Plato Rhyne, John Ellington, volunteered. Espy Ball, Capt. Pre Ball's son, responded as well.

Jim explained a slate of speakers was scheduled for later and requested a moment of silence in remembrance of departed colleagues, friends, and family. The food line was opened and folks lined up for hamburgers and hot dogs. People enjoyed their meals and conversations at tables set up in the hangar.

Following lunch, the speakers offered information of interest:
Cal Tax told us of an annually scheduled opportunity sponsored by Delta's mechanics to see military aircraft on display at the Delta Technological Operations Center on November 4th in honor of military veterans. This is open to Delta current and retired Delta employees and their guests. Be alert for further information.

Keven Sasser advised us that all airport lots have now been sold. Keven and Linda Sasser own the airport property, but not the restaurant and generously donated the proceeds from the facility fee to the Youth Aviation Program. They also sponsor a scholarship in memory of their son Hank. We are very grateful to them for their support of the Fly-in/Drive-in and the RAYAP.

Joe Reheiser, RAYAP program manager, told of the activities and accomplishments underway with the young people enrolled in the program. Logan Parker, DGW's second scholarship recipient, told us of what it has meant to him. He has earned his private pilot certificate and is starting college in the fall majoring in aviation management at Middle Georgia State University. Ellie McGinnis, the first scholarship recipient, could not attend due to her high school graduation.

DGW vice-president Joe Reid brought us up-to-date on DGW affairs and advised of the rescheduled Nashville reunion to Aug. 12-16. More information will be forthcoming. Also, plans are in progress for the DGW Christmas party.

Harry Ballance followed the announcements with a PowerPoint presentation on the restoration of "Miss Scarlett," his classic 1934 Stinson SR-5A. He was awarded the Grand Champion-Antique award at the 2021 Sun 'n Fun. The many details of the aircraft's history and restoration provided an insight into Harry's commitment and passion devoted to the project. At past Fly-in/Drive-in events Harry invited attendees to see the work-in-progress; now it is complete and she is a beautiful lady!

The Fly-in/Drive-in could not have occurred without the support of many people. A special thanks goes out to DGW's Board Of Directors.: Al Dvoracek, president; Joe Reid, vice-president; Jay Coyle, secretary; Jim Baird, treasurer; and Julian Black, membership. The RAYAP mentors and youth volunteers, listed below, have the gratitude of all attendees.

Registered Attendees: Bill Alexander; Chester Allen; Rocky Bailey; Jack Baker (Tecnam p96g); Winn Baker (Beach Baron D55); Espy Ball (Porsche 911); Harry and Carol Balance (1934 Stinson SR-5A, MG TC 1949 EXU model); Tim Bellury (Just Supertstol); Julian Black; Garry Bopp (1965 Shelby Cobra): Glenn Cook (Beach Baron 1976); Jim Compton; John Cooper and grandson Cooper Denison; Jay and Judy Coyle; Tom Day; Bo Dunn (1970 Pontiac GTO); Joe Edmondson (1970 Oldsmobile); John E. Ellington; John Embleton (Vans RV-7A); Dick Enzinger; Joe Fagundes; Timothy Frilingos; Roger Griffith; Karen Harrison and son Wade; Michael Hichak: Jim Hoogerwerf; Brian Hoogerwerf and sons Peter and Robert; Brent Humphrey; AC and Sue Hutson: Richard Van Iderstyne; Bert Kelly; Fritz Kuhn; Alan Meyer (BRM Aero Bristell NG 5); Austin Mayfield; Wes McCann; Jack McCormick; Cayla McLeod; Denny Melton; Robert Minarcine; Logan Parker; Don Pence; Dazy Perry; Stalker Reed; Joe and Edi Reid; Plato Rhyne; Plato Rhyne III; Leo Roberson, 1938 Piper J3 Cub; Knox Rodgers; Rodney O. Russell; Paul Schmoker; Jim Sells; Pete Smart (Aeronca L-16A); Phil Spivey; Paul Talbott; Cal W. Tax (1941 Boeing Stearman PT-17); Bob and Missy Teasley; Bruce Tourtellott; David Turner; Paul Watkins; Tim Watkins; James Watkins; Peter and Ellen Wenk; Jeff Whitford; Bill Wirth



Harry Ballance, Dazy Perry, Julian Black, A beautiful GTO
Plato Rhyne and Harry's MG TC 1949 EXU model






Plato Rhyne III, Espy Ball, Plato Rhyne with Espy's Porsche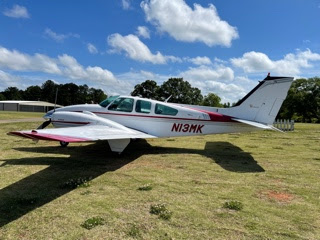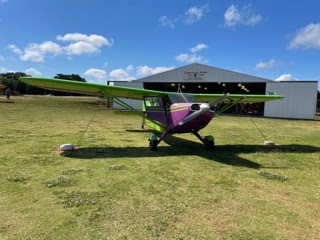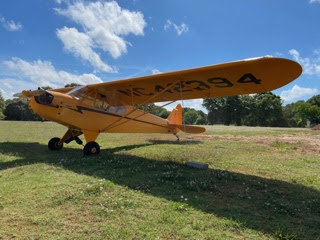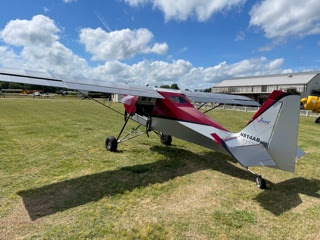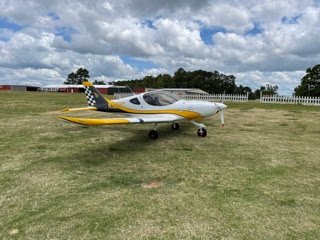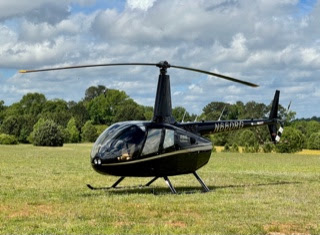 73 attendees; 9 cars (five not registered); 15 Aircraft (six not registered)

RAYAP Mentors: Joe Reheiser: Hannah Wilson; Katie Cavanaugh; Clark Schadle; Tim Brown; Chris Miskell; Charlsanne Miskell; Katie Linscheid; Tami Mars Jim Hoak Stuart Hughes; Craig French

RAYAP Youth: Jackson Yoder; Courtney Wagner; Maddy Miskell; Maci Miskell Maverick Irby; Caden Polk; Grady Linscheid; Ayala Weiner




Save-the-date:

The ninth annual DGW Fly-in/Drive-in is scheduled for

May 18, 2022
New Roster for 2021 is about to be published.

If you have changes to your roster info please send changes and updates to
THIS LINK
********************
CONTACT US
********************